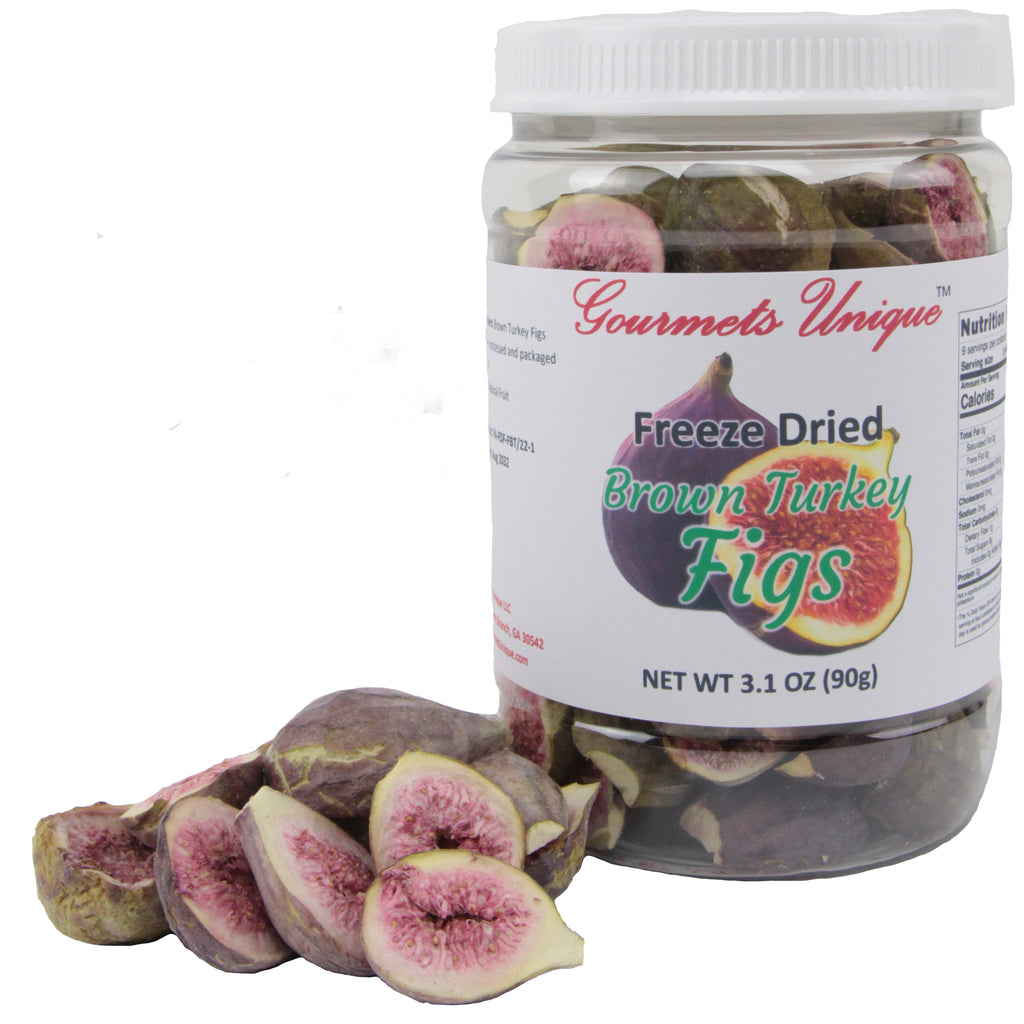 Freeze Dried Brown Turkey Figs, Made in USA, 90g
The health benefits and sweetness of Brown Turkey Figs together with the convenience and nutrition preservation of freeze drying. By removing all the liquid without the need for heat, freeze drying is the perfect food preservation technique.
Delicious and healthy freeze dried ripe Brown Turkey fig halves with the convenience of long-term shelf-stable storage.

Freeze dried figs are light, airy and crunchy. It makes a delicious and nutritious snack right out of the jar.

Perfect for snacking, hiking and camping. Now you can always have ripe figs ready and available on your shelf. No need to refrigerate!

Grown and processed in Flowery Branch, Georgia, USA. Packaged in a 32 fluid ounce clear plastic jar.