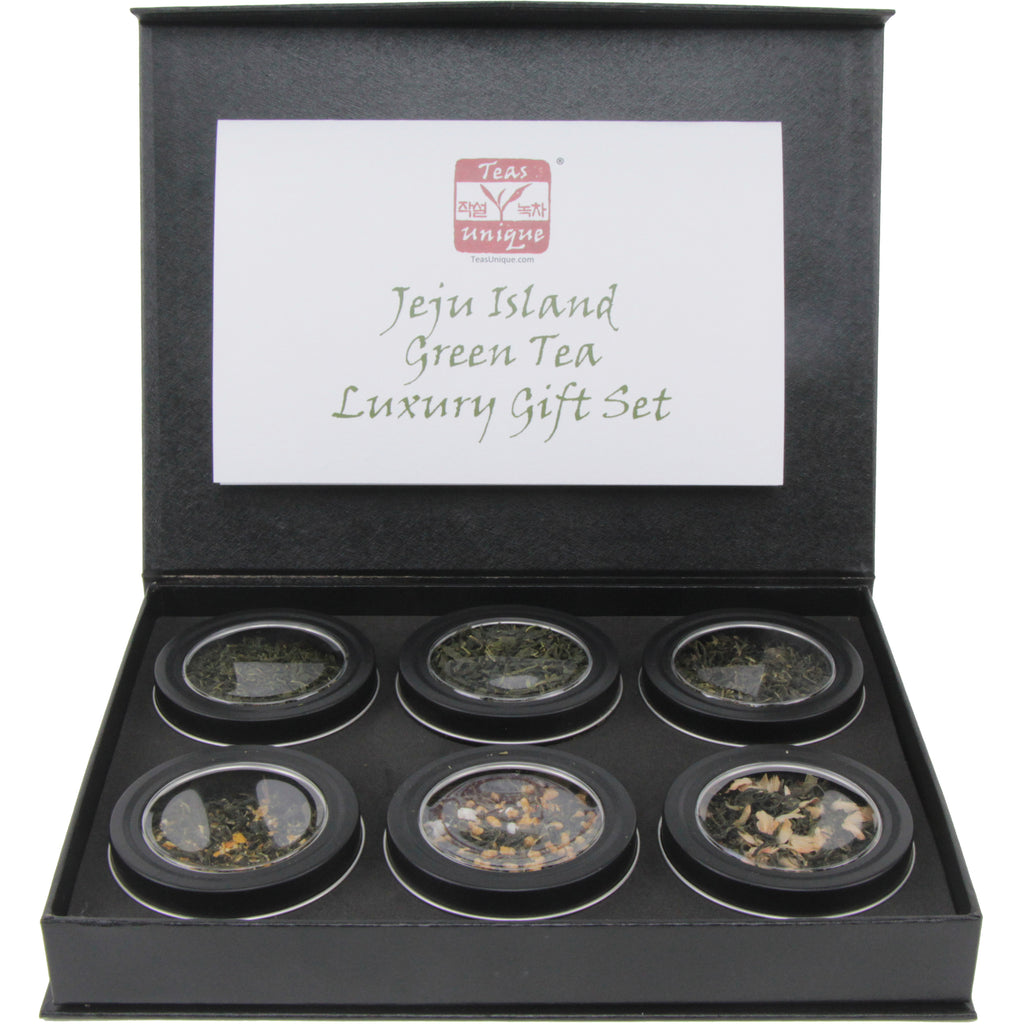 Jeju Island Green Tea Luxury Box, 6 Loose Leaf Teas in Tins, 144g
Teas Unique® single source Jeju Island, Korea nokcha (green tea) loose leaf sampler box. Includes 24g each of six different teas (144g total). Packaged in metal tea tins with window lids and contained in a luxury presentation gift box that is sure to impress.
Includes three Jeju Island orthodox green teas (Ujeon, Sejak and First Flush), and three blended Jeju Island green teas: Green Tea with Mandarin Orange, Green Tea with Roasted Brown Rice, and Green Tea with Plum Blossom.
All the teas in this set are from the spring harvest.
The green tea in this set is harvested from a single source estate on Jeju Island.
The green tea is a produce of Korea, the blended ingredients originate from a variety of countries. Blended and packaged in USA. Naturally gluten free.
Product number GBOX-6Tin-J.
Included in this set are 24g each of the following teas from the spring harvest: