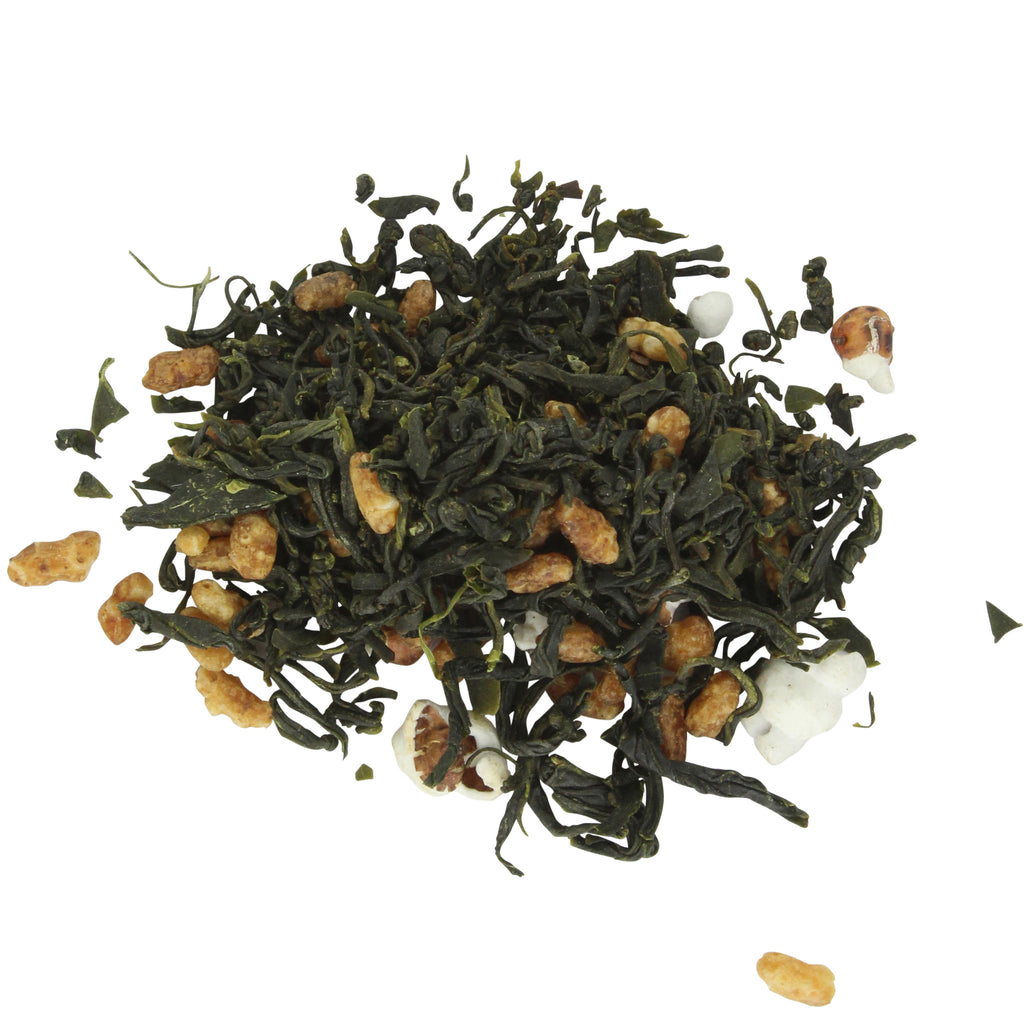 Jeju Island First Flush Green Tea with Roasted Brown Rice (제주녹차 와 현미)
| | |
| --- | --- |
| Grade | Joongjak, First Flush Nokcha (green tea) |
| Harvest Date | Late April |
| Farm Location | Mt. Halla, Harye Village, Seogwipo, Jeju Island, Korea |
| Origin | Single Estate |
| Harvest Method | Machine Harvested Young Leaves |
| Processing Method | Steamed, rolled, dried and blended with roasted brown rice |
| Product Number | JU42 |
This first flush Joongjak whole leaf green tea was machine harvested at the end of April. The tender young leaves are then steamed to prevent any oxidation, thereby maintaining the distinctive color and taste of the first spring harvest.

Added to the processed green tea is Organic roasted brown rice. This single estate tea comes from the fertile volcanic soil of the cool eastern slope of Mt. Halla on Jeju Island, located off Korea's southern coast.
Jaksul (sparrow's beak) refers to the shape of the iconic "bud and two leaves" found at the tip of spring growth on the camellia sinensus bush. The two spreading leaves resemble an open bird's beak and the emerging bud looks like its tongue sticking out. Joongjak means "medium beak".
We have this same tea available in tea bags here.