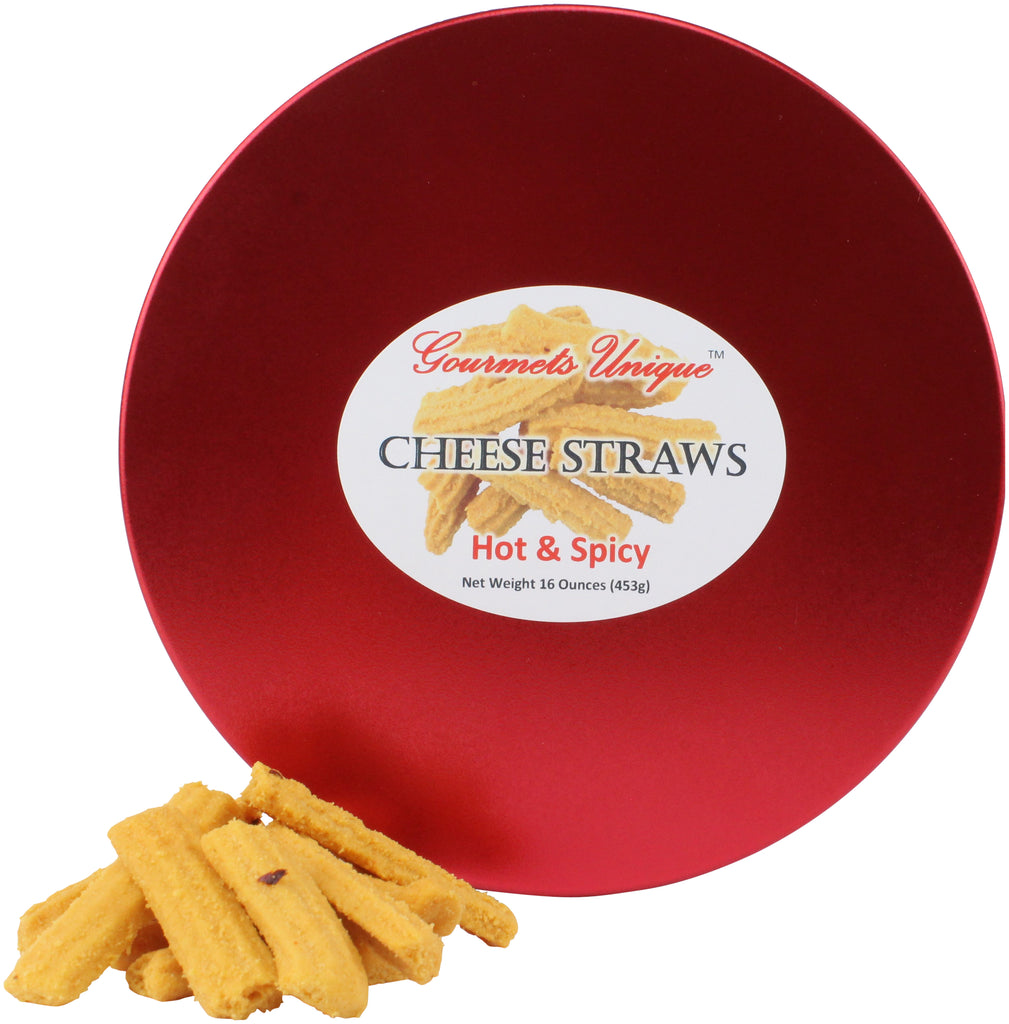 Southern Gourmet Cheese Straws, Hot & Spicy Cheddar, 1 Pound in Tin
Cheddar cheese and lots of it in these delightful pastries. With just enough cayenne pepper to give it a little kick without being overwhelming. The perfect entertaining snack or everyday treat.
One pound of Southern gourmet hot and spicy cheddar cheese straws.
Packaged in a gift tin and an outer box for security in shipment.
The indispensable Southern snack!
Made from 100% Real Aged Cheddar Cheese and cayenne pepper for a little kick. Delicious, spicy, but not too hot.
Made in USA.