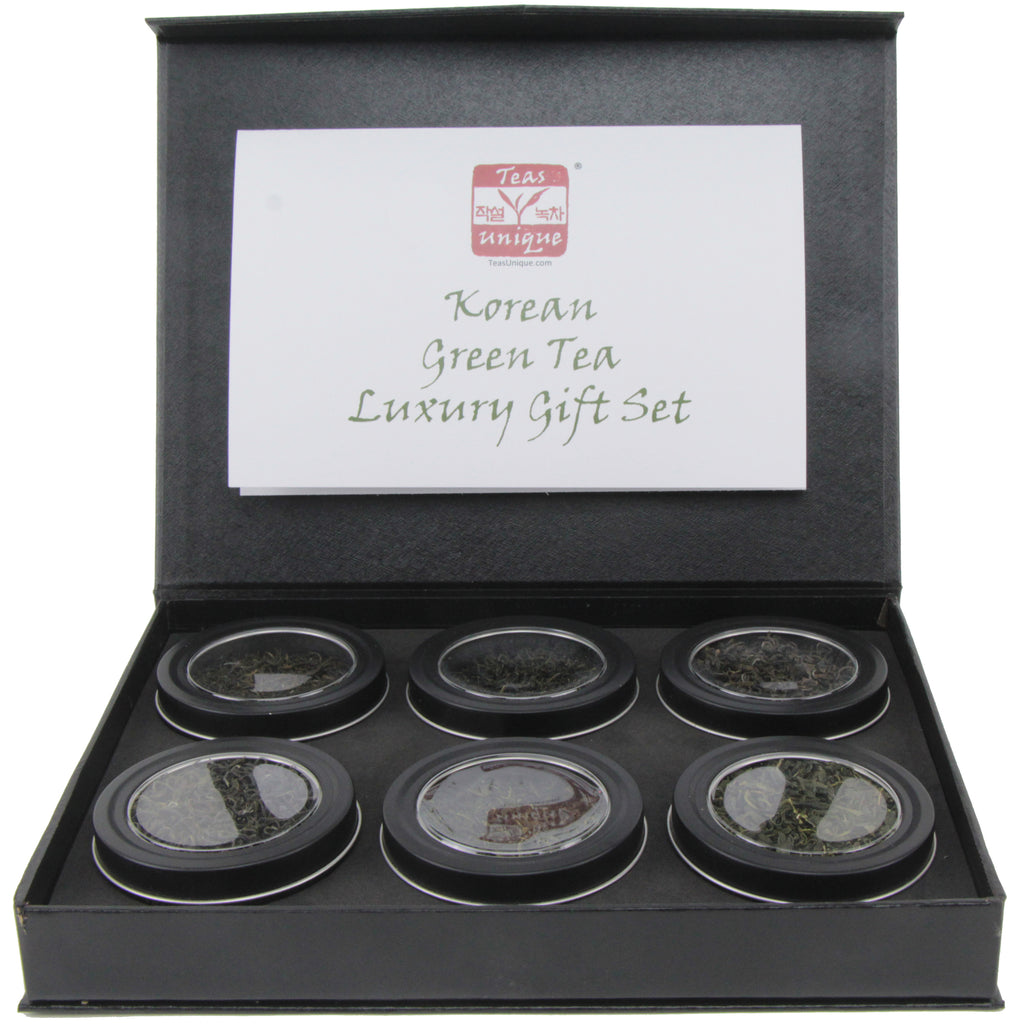 Korean Ujeon and Sejak Green Tea Luxury Box, 6 Loose Leaf Teas in Tins, 144g
Teas Unique® artisan Korean jaksul nokcha (sparrow's beak green tea) loose leaf luxury presentation set. Includes 24g each of six different teas (144g total). Packaged in metal tea tins with window lids and contained in a luxury presentation gift box that is sure to impress.
Includes Ujeon and Sejak green teas from the three most famous tea regions of Korea: Boseong, Hadong Mt. Jiri and Jeju Island.
All the teas in this set are from the spring harvest. Ujeon and Sejak are the two finest grades of Korean tea.
The teas in this set from Boseong and Hadong Mt. Jiri are hand plucked, the teas from Jeju Island are hand selected.
Produce of Korea, packaged in USA. Naturally gluten free.
Product number GBOX-6Tin-K.
Included in this set are 24g each of the following teas from the spring harvest: