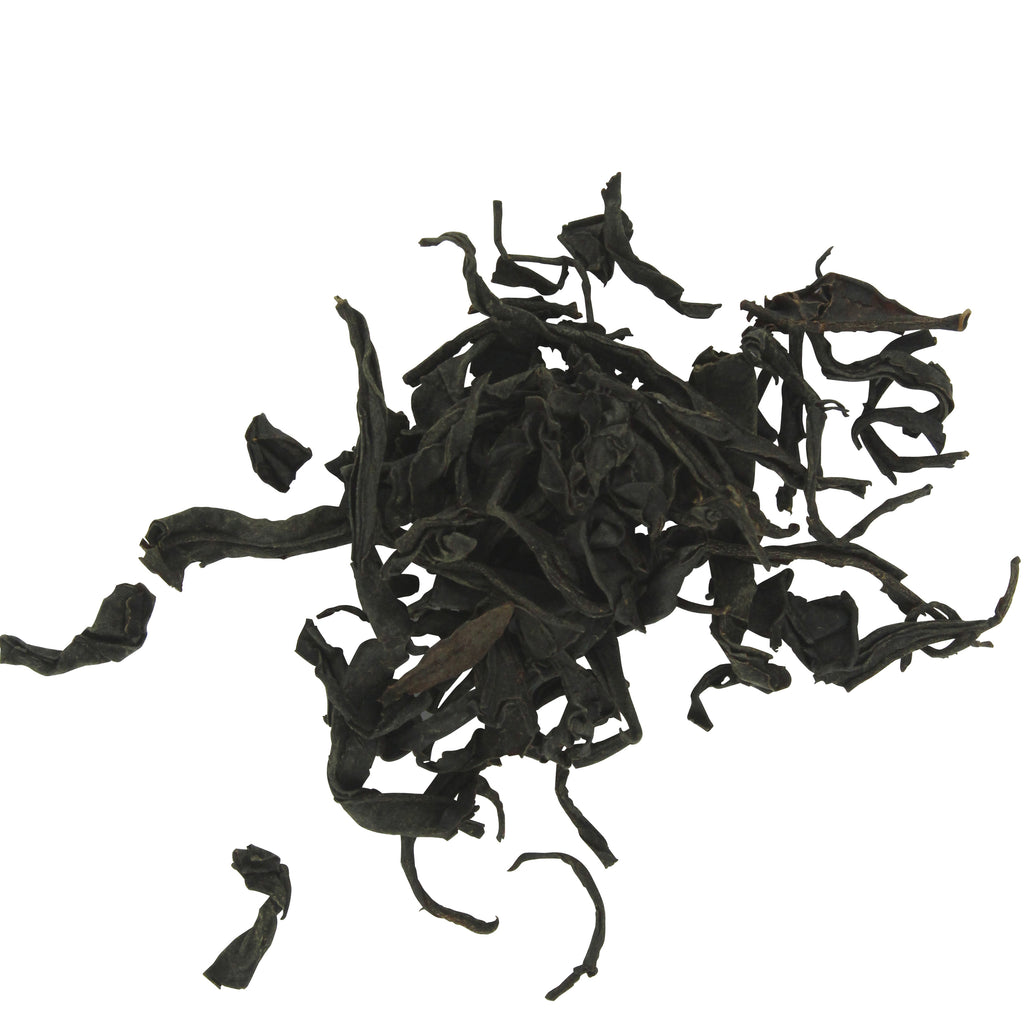 Jeju Island First Flush Black Tea (제주첫물홍차)
| | |
| --- | --- |
| Grade | Sejak, First Flush Hongcha (balck tea) |
| Harvest Date | Late April |
| Farm Location | Mt. Halla, Harye Village, Seogwipo, Jeju Island, Korea |
| Origin | Single Estate |
| Harvest Method | Machine Harvested Young Leaves |
| Processing Method | Wilted (in sun and shade), tossed, rolled, oxidized and dried. |
| Product Number | JU21 |

This first flush (first machine harvest of the year) whole leaf oxidized Hongcha (black tea) was machine harvested late April then wilted, tossed, rolled, oxidized and dry roasted. Selecting only the bud and two leaves from the harvested material, this USDA certified organic tea is similar in quality to handpicked Sejak Jaksul Hongcha (black tea). Hongcha is one of the Korean Balhyocha (oxidized teas).
This single estate tea comes from the fertile volcanic soil of the cool eastern slope of Mt. Halla on Jeju Island, located off Korea's southern coast.
Jaksul (sparrow's beak) refers to the shape of the iconic "bud and two leaves" found at the tip of spring growth on the camellia sinensus bush. The two spreading leaves resemble an open bird's beak and the emerging bud looks like its tongue sticking out. Sejak means "small beak".
This tea has been reviewed by the following tea bloggers: 
Reviewed by Krystal's Product Reviews (June 2018)
Reviewed by Oolong Owl (April 26. 2018)
Mentioned by Tea for Me Please (Feb 23, 2018)
Reviewed by Notes on Tea (Feb 21, 2018)
Reviewed by TeaDB (Feb 13, 2018)
Reviewed by My Thoughts are Like Butterflies (Jan 10, 2018)
Mentioned by Tea for Me Please (Dec 22, 2017)
Reviewed by Hanamichi (Dec 19, 2017)