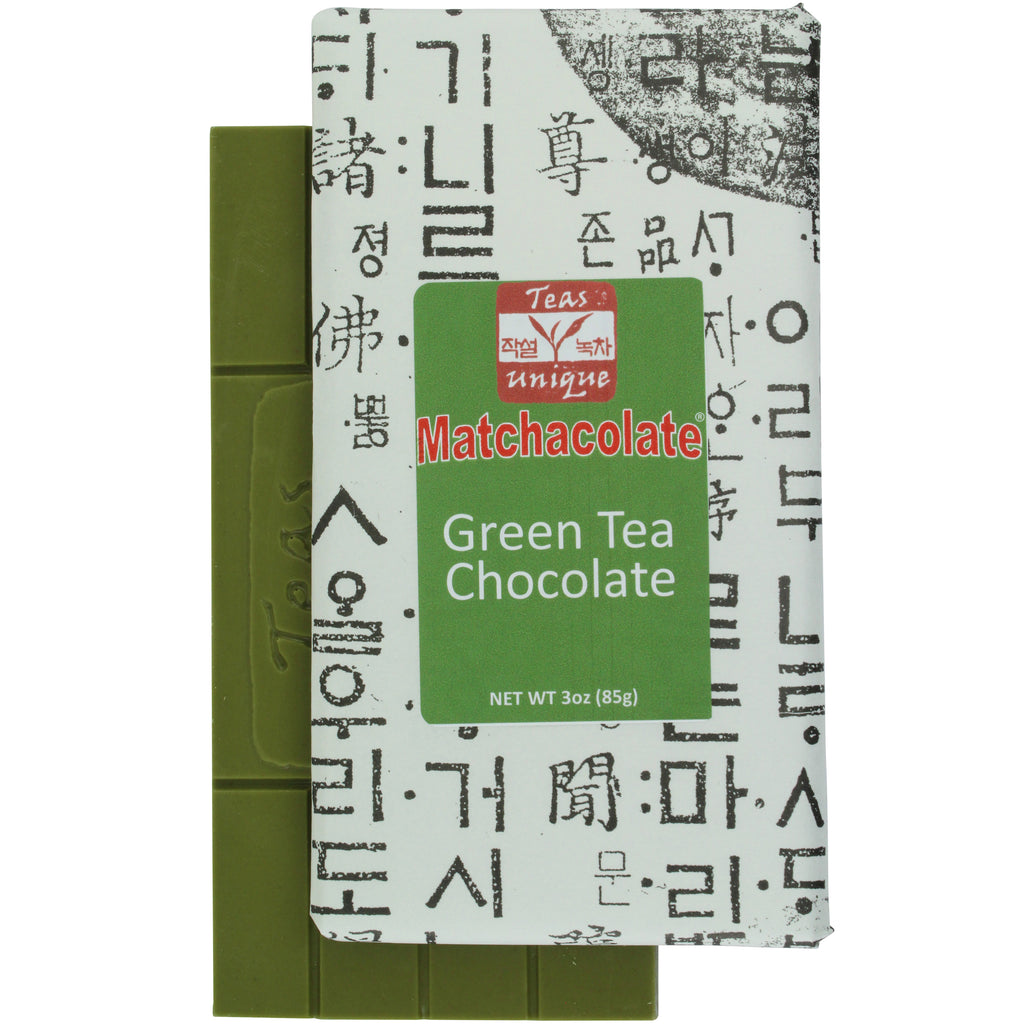 Matchacolate Green Tea Matcha Chocolate Bar, 3oz (85g)
Our Matchacolate green tea flavored white chocolate bars are a decadent treat bursting with authentic tea flavor. Made with only the finest, simple and natural ingredients including German white chocolate and organic Korean green tea. Also try our Green Tea with Peppermint, Green Tea with Red Ginseng, Green Tea with Mandarin Orange, Green Tea with Roasted Brown Rice, Hojicha, English Breakfast, Earl Grey and Black Chai Matchacolate chocolate bars for a truly unique and authentic tea taste.
Teas Unique Matchacolate green tea matcha flavored white chocolate in a 3 ounce (85g) bar.

A decadent blend of the finest German white chocolate and organic Korean green tea matcha.

Made with only natural ingredients: Organic Sugar, Cacao Butter, Whole Milk Powder, Soy Lecithin (Emulsifier), Natural Vanilla Extract, Organic Green Tea Powder. No artificial ingredients, preservatives, additives or colors. Naturally gluten free and non-GMO.

Produce of USA.