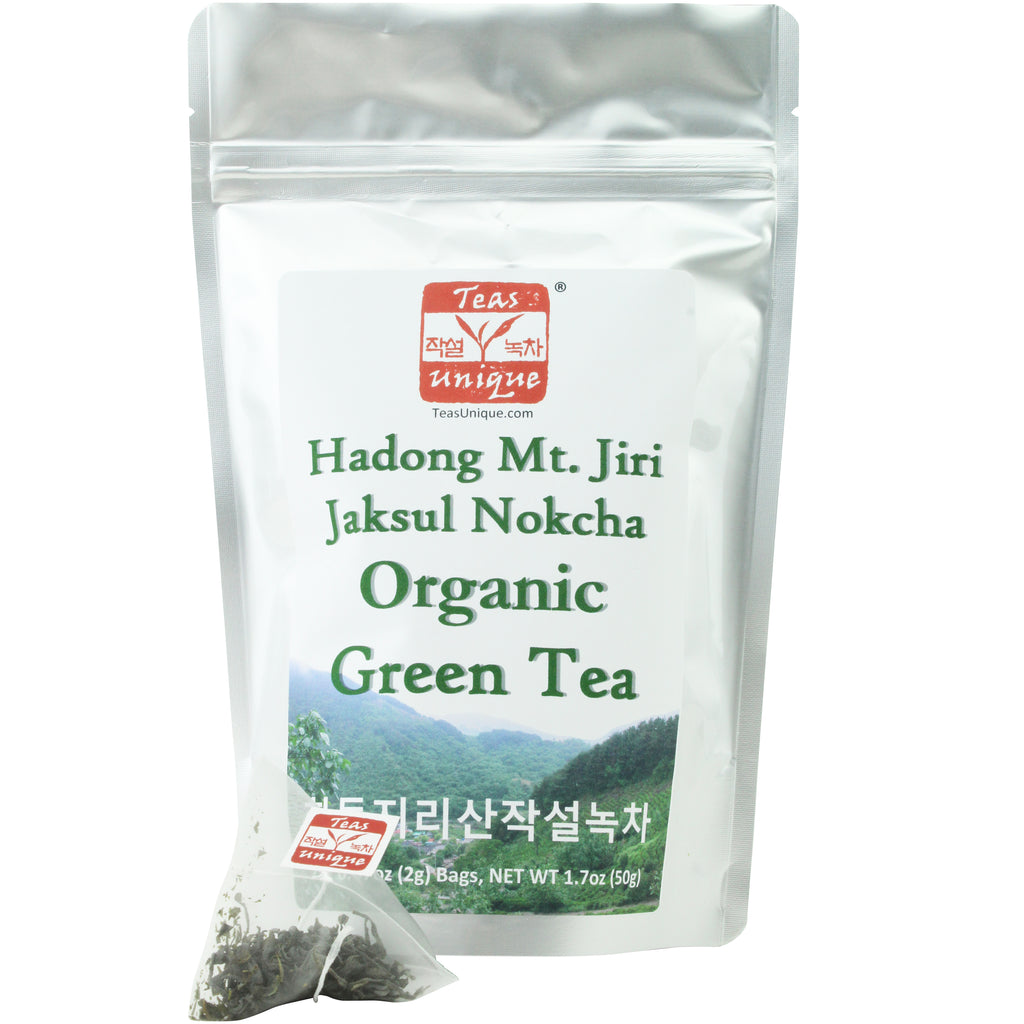 Hadong Mt. Jiri First Flush Green Tea (하동지리산첫물녹차), 25 Tea Bags (50g)
This Mt. Jiri First Flush Nokcha (green tea) is a taste of spring in your teacup. Harvesting only the tender buds and leaves of mid May after Ipha, the beginning of the summer season, the farmers then roast the buds and leaves to prevent any oxidation, thereby maintaining the delicate green color and subtle flavors and scents of the finest daejak tea.
Teas Unique® artisan whole leaf Korean hand plucked jaksul (sparrow's beak) nokcha (green tea).

From a Farmers' Co-op in Hadong County, South Gyeongsang Province, Korea.

Prepared by wilting, roasting, rolling and drying.

Produce of Korea, packaged in USA. Naturally gluten free. Packed in 25 biodegradable pyramid tea bags (2g per bag) in a resealable pouch.